On The Table
---
"On The Table" Film Premiere Success
A Local Food Documentary about Food Insecurity in Reno County
---
---
Hutchinson, KS: On Friday, March 3rd, Pathways to a Heathy Kansas (Funded by Blue Cross and Blue Shield of Kansas) and Heal Reno County premiered, "On The Table", a local food documentary centered around food insecurity in Reno County. The premiere of the film was held at the Fox Theatre at, 18 E 1st Ave, in downtown Hutchinson and was attended by over 80 members of the community. The premiere was open to all members of the community and the only "cost" of entry was to bring a healthy food donation for the Food Bank of Reno County. At the end of the event there were two grocery carts full of food donations that will be used to help fight against food insecurity in Reno County.

The Film, "On The Table", is a documentary about food insecurity in Reno County and it is focused around members of the community: those experiencing food insecurity and those working to prevent food insecurity. Throughout the documentary, you hear from residents in the community who were interviewed periodically over the course one year and were able to share their experiences, insights and struggles with food insecurity. Also interviewed were local residents who are diligently working to combat food insecurity within their community. They shared the work they have done to assist those in need and the impact they have made on reducing food insecurity in Reno County.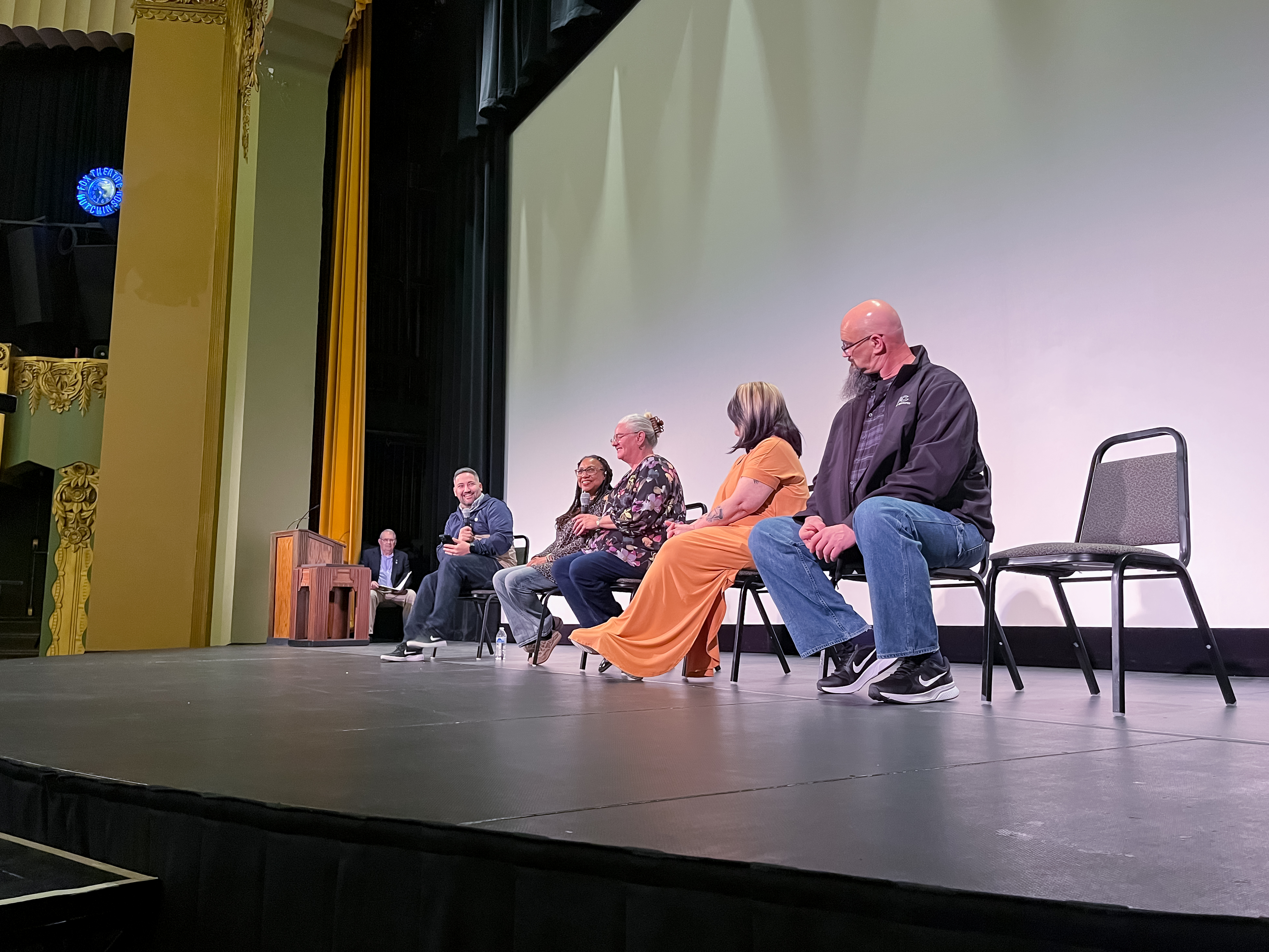 During the film premiere, several of the residents who were interviewed were able to come and be a part of a live Q&A, where they were asked questions about their personal struggle with food insecurity. Those in attendance were able to hear first hand what food insecurity is and how it is affecting their local community. At the end of the premiere, attendees were invited to take a survey regarding food insecurity, and more specifically, how the "On The Table" documentary impacted and inspired them to help combat food insecurity in their community. The results of this survey showed that the vast majority of those who watched the film and took the survey were positively impacted and want to help spread awareness, volunteer and support the organizations that support those affected by food insecurity.
At the end of the premiere, over 75 gift cards to Jackson Meat, Dillons and the Reno County Farmers Market were given out to those who attended. These gift cards were given out with the prompt, "How can you give back to you community and help fight food insecurity in Reno County?" With the hope that those who received them would either gift those cards to someone who was struggling with food insecurity, or use them to purchase food that could be gifted or donated to those in need.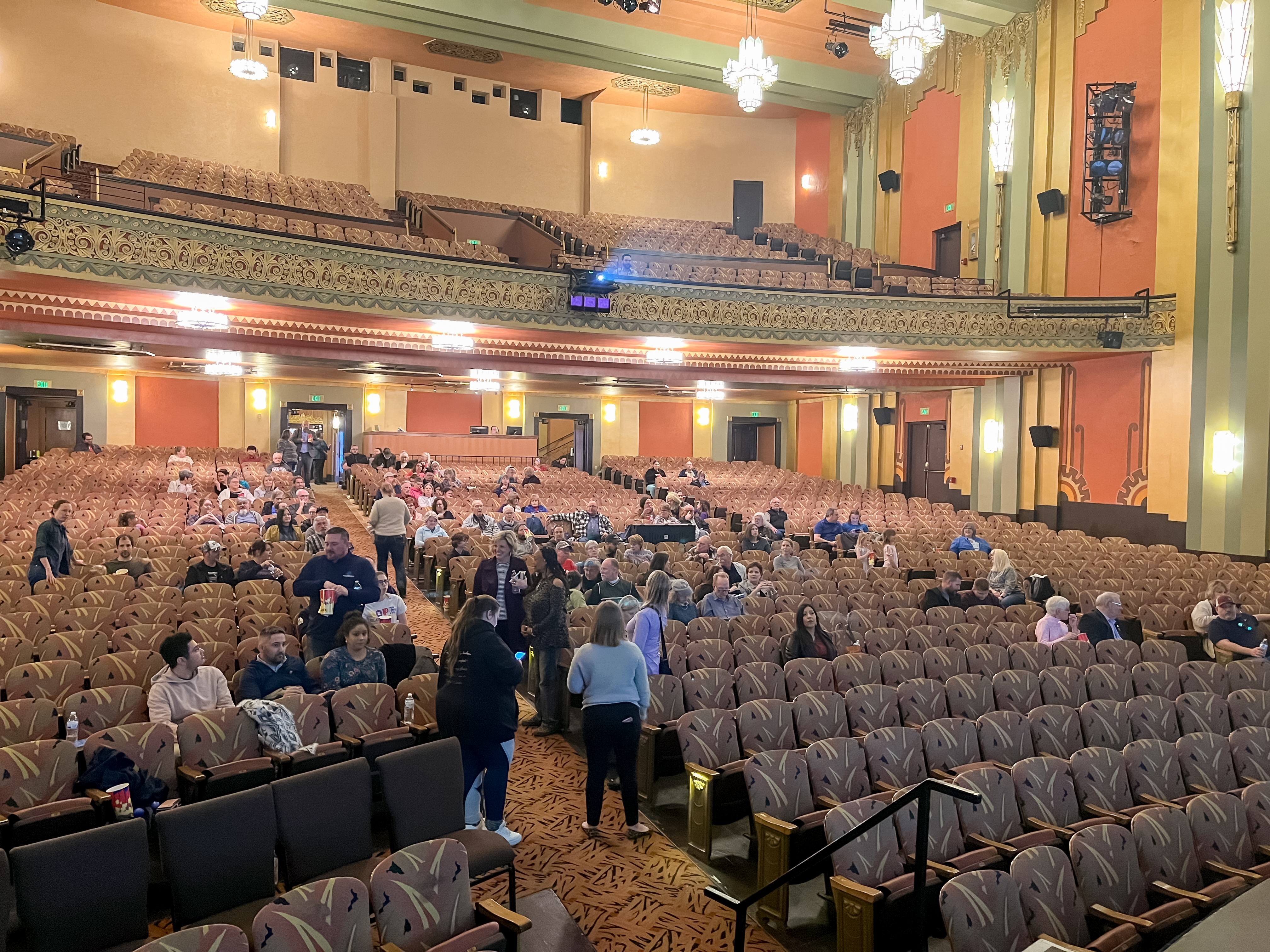 Thank you to our participants and everyone who attended the premiere. And thank you to everyone who helped make this film possible. We hope that it will help raise awareness to what food insecurity looks like on a local level and inspire the community to come together and work to find more solutions for food insecurity within Reno County. As Fr. Ted Blakley of Grace Episcopal Church stated,
"A good goal isn't one where you reduce a bad thing, you increase something that is valuable. ...what's the opposite of poverty? If we're wanting to counteract poverty what's the opposite? And we eventually came up with this phrase, sufficiency with dignity, and so what we are looking for is not to simply to end poverty, we're looking to create sufficiency with dignity for all."
Funding for the "On The Table" Film is being provided by Blue Cross and Blue Shield of Kansas as part of the Reno County Pathways to a Healthy Kansas Grant.
You can view the film on YouTube by clicking Here
---
Photos from the, "On The Table" Film Premiere on March 3, 2023 at the Fox Theatre in Downtown Hutchinson.